Harriet Shoots First Stag from Boat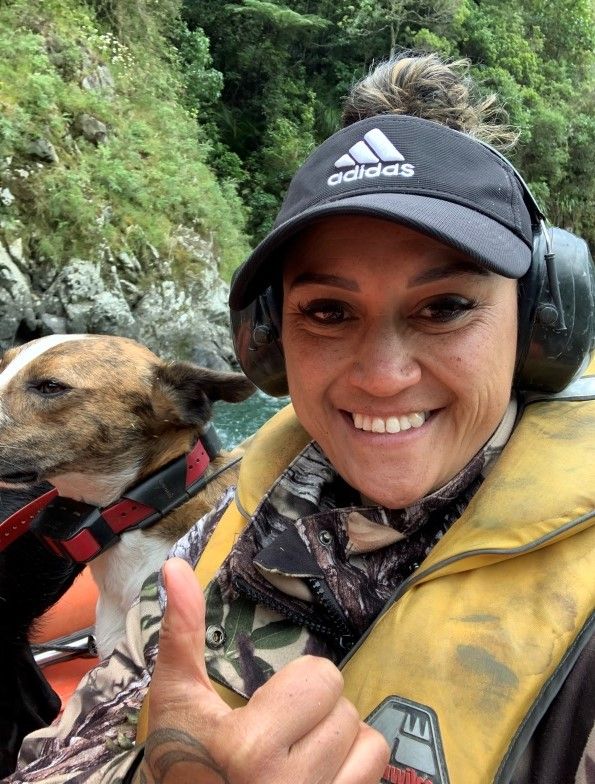 We saw in the New Year 2021, doing what our family at AwaJets LOVES to do most - hunting the mighty Motu river on our inflatable 475 jet boat.
It's pretty rare for my husband and I to be able to do a trip together. With our six hearty deer dogs and my brand new shot gun, we were good to go.
We headed off at 4am to arrive up the Motu River and be on the water by 6am. After boating about 5kms up the river, we found fresh deer tracks on the side of the river bank.
After letting the dogs go, within minutes they had tracked a deer and the chase was on!
We tracked the dogs' movements on our GPS's and waited patiently as they very skillfully chased the deer down to the river. We spotted the deer in a clearing and chased it along the river bank and into the river which was the perfect time for me to take my shot.
It was a pretty exciting hunt. Not only was it the first time I had used my new shot gun but it was the first time I had ever shot a deer and my first stag from a boat.
What a buzz! Venison curry on the menu tonight.........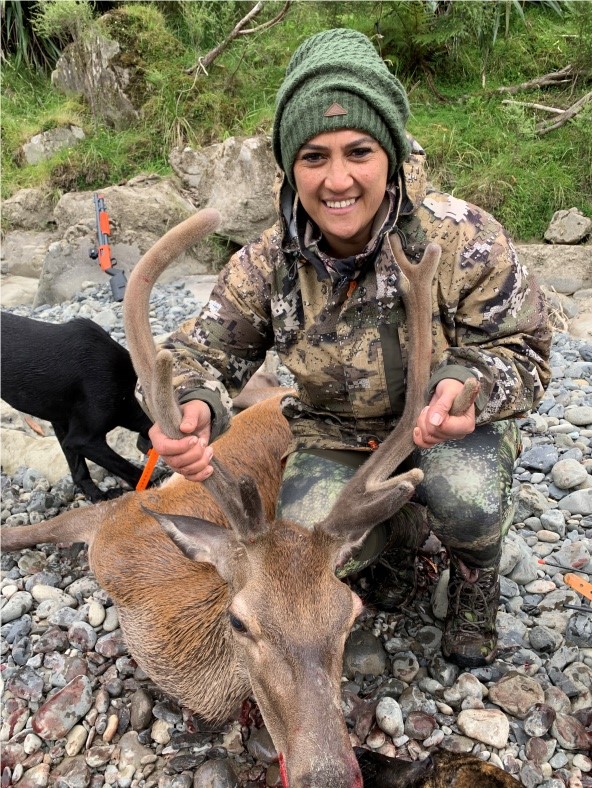 My husband and I were privileged to be able to hunt with Gary on his boat and what an awesome experience it was. We were able to penetrate deep into the Ngahere via the river. We quickly accessed the good hunting spots. These spots would normally take a long day of walking to access.
The boat managed the problematic areas of the river with ease and our comfort was not compromised. The boat was more than capable of the payload of 3 people, 3 dogs, and our hunting gear. Not to mention our harvested quarry on the return trip home.


I have been using GT Marine and Alloy services for over 10 years now for all alloy repairs to my truck and trailer units. Their workmanship and service are second to none. I would have absolutely no hesitation in recommending them.